NEDOCS in Italy
Monday, October 28, 2013
Sandro Pertini Hospital in Rome is constantly overcrowded, there is a frequent use of surge plan, and a conflict between ED and the Hospital. Dr. Revello has used NEDOCS to objectify the problem and highlight inefficiencies.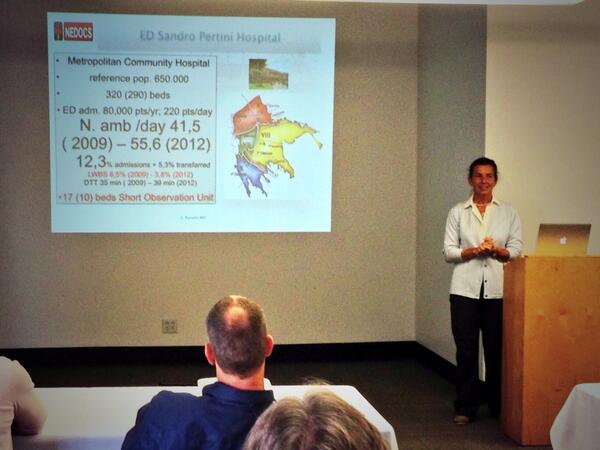 Dr. Revello has championed a movement in Italy to reduce overcrowding. She has used NEDOCS since the launch of our website in 2008. She was instrumental in bringing everyone together at the national overcrowding congress in Rome in 2011.
This is her presentation at the NEDOCS Summit 2013 in San Francisco, which discusses the latest progress with hospital overcrowding in Rome, and Italy.
Presentation:
NEDOCS in Rome, Italy
.