The NEDOCS Icon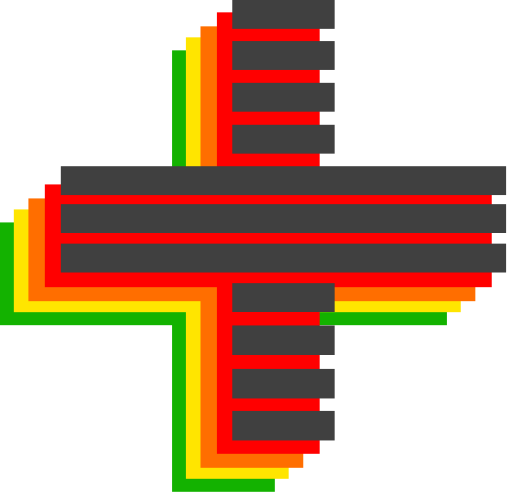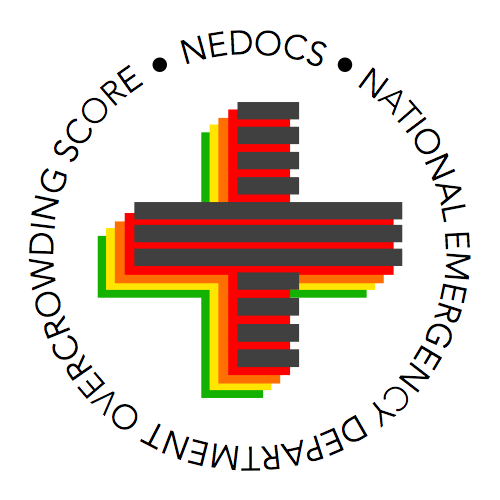 The NEDOCS icon is a cross made up of superimposed green, yellow, orange, and red crosses. On top are striped dark grey lines forming a total cross shape. The NEDOCS cross is used by itself as well as inside of a circle with a circular text border reading NEDOCS National Emergency Department Overcrowding Score.

The original NEDOCS icon, a plus sign with bottom leg made up of green, yellow, and orange colors with the rest of the + sign in red placed on a black background was created in 2008.
The greek cross was inspired by the general use of the plus sign in health care, and emergencies. The overarching red and warm colors placed on a black background create a sense of urgency.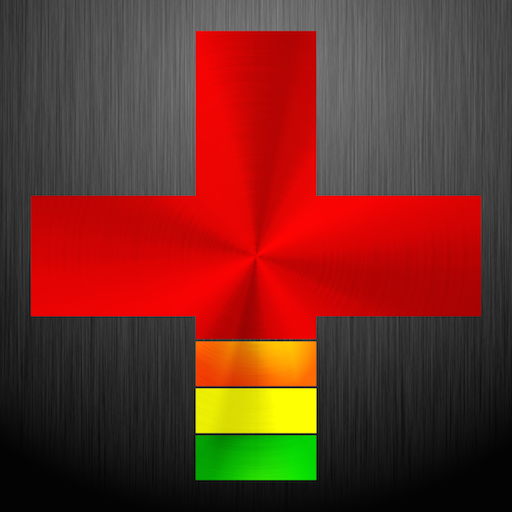 NEDOCS, LLC was granted trademark registration 5246548 for this icon on July 18, 2017 by the USPTO. IC 009. US 021 023 026 036 038. G & S: Communications software for connecting healthcare personnel in managing patient flow; software for sending notifications related to healthcare. FIRST USE: 20080801. FIRST USE IN COMMERCE: 20080801.
The American Red Cross contested our registation on consumer confusion grounds in 2017.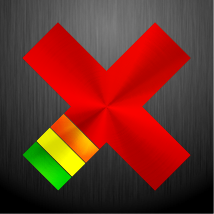 NEDOCS has no intention of impeding on the goodwill of The American Red Cross. So we have changed our icon to avoid confusion with the famous Red Cross icon.
The NEDOCS plus is an X, as of January 29th, 2018.
The NEDOCS X is no longer in use as of February 8th, 2018.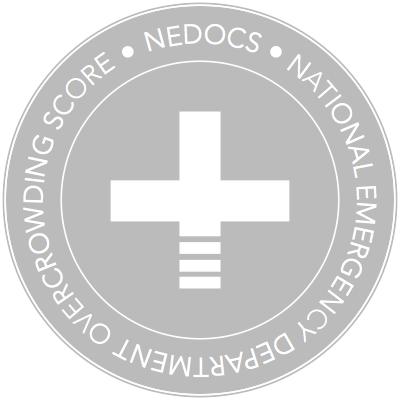 NEDOCS employed a white cross made up of stripes on the bottom portion of the cross in 2019. This icon is no longer in use as of July 2020.
Updated July 20th, 2020